Recently, China Media Group released the top 10 international science and technology news in 2021, and "China's 2019-nCoV antibody drug JS016 has been recognized by the world for its safety and effectiveness" was on the list.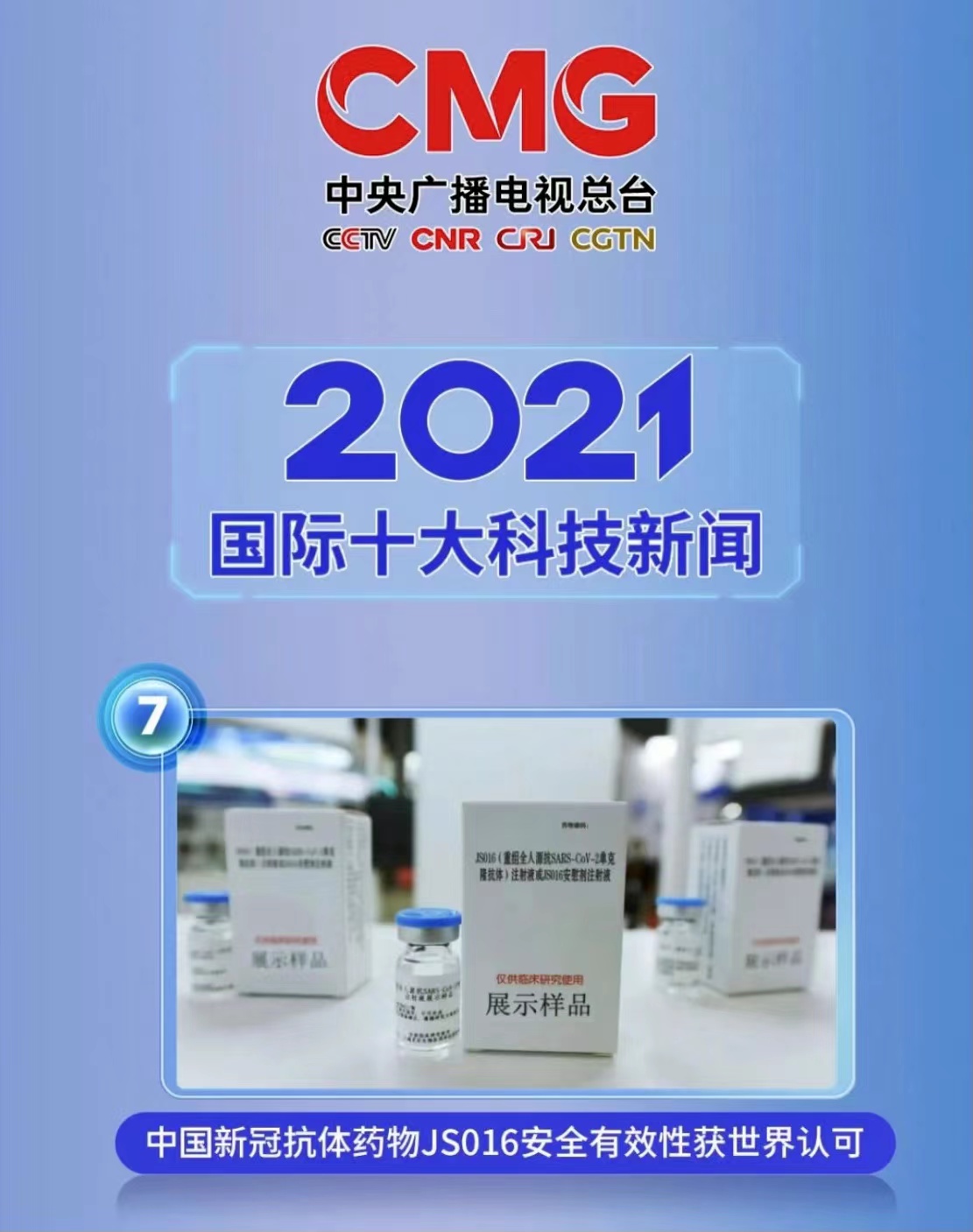 The 2019-nCoV antibody drug JS016 is a new therapeutic antibody drug with independent intellectual property right in China, which is led and developed by the Institute of Microbiology of the Chinese Academy of Sciences. JS16 is also the first 2019-nCoV monoclonal antibody in the world used to carry out clinical trials in healthy humans, and provides a China's plan for the prevention and control of the global 2019-nCoV epidemic.
After the outbreak of the domestic epidemic, scientists urgently made scientific research, and breakthroughs were achieved in the research and development of new antibody drugs. CSPTAL was honored to accept a heavy trust -- to provide matching intellectual property services for major innovation achievements in research and development. The entrustment under the epidemic is a "call to charge". CSPTAL quickly initiated emergency handling procedures. Regardless of the risk of the epidemic, CSPTAL personnel from patent attorneys of the biology department to process personnel of the application department moved forward courageously, went all out to work. They overcome the inconvenience of working at home, worked day and night and completed relevant patent applications with high quality. In this process, the speed, efficiency and quality of CSPTAL ensured the timely application of invention and creation of the new antibody drug, and provided an effective intellectual property protection for future clinical trials and public use.
Being able to make a professional contribution to the independent intellectual property right of the "China's plan" with "CSPTAL Services", on the one hand, reflects the technical background and the professional level of serving world-class scientific and technological innovation achievements of the CSPTAL team; and on the other hand, also shows the CSPTAL team's professionalism and professional accomplishment of "the more difficult, the more eager to go" regardless of personal safety.
We won't abandon our ingenuity because of interests, and we will stick to our original aspiration to achieve the goal. In the new era of rejuvenating the country through science and education and independent innovation, the CSPTAL team built with 37 years of professional accumulation is always ready to provide "CSPTAL Services" for national scientific and technological innovation and a better future of mankind.